More than talking about technological transformations and buying habits looking to the past, this article will show that, with small actions, you can differentiate your business. It is not necessary to invest in expensive tools to get results in internet sales in tourism. And, if at the end of this article this is clear, I will be satisfied!
It is very common to see tour agencies and operators needing to rethink their way of selling. Especially with the advent of new tools that shorten the path between the buyer and the offer of tours, hotels and tickets. If not, this article is not for you..
Giants in the tourism market such as Decolar, ViajaNet and Hotel Urbano have turned competition in an online environment into a disproportionate fight. Disputing for price with companies that often have a value below traditional agencies and operators is an arduous task and almost impossible.
We can say that there is a "before and after" of OTAs (Online Travel Agencies).
Why am I going to buy at the physical branch if it's cheaper on the internet? I'm sure every agency has had to answer this question. And the answer usually concerns the quality of the service offered. In the different treatment that the personalized service allows. And it's a fair argument. At least for the moment.
The threat comes from all sides
In addition to the price and speed issue that portals like Decolar offer, tools like AirBnB generate chills in the hotel market. As much as there are arguments that AirBnB users have a different profile from traditional hotel users, that AirBnB has brought possibilities for a new profile of travelers, the truth is that there is an increasing interest in alternatives and competition exists. yea.
There are countless possibilities for travel driven by the Collaborative Economy movement. A few more alternatives are worth mentioning: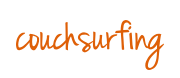 The Couchsurfing platform allows you to connect hosts and guests, but the proposal is to welcome people into their homes for free. You stay, literally, for free.

At Worldpackers you can find free rooms in exchange for a service (labor) you can offer. Basically, you will be able to find opportunities in different places on the planet, which accept your qualified work during the period of your stay.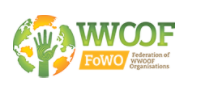 If you prefer an experience even more alternative, you can access WWOOF, and stay at a farm for free. All you need to do is help the locals with their farm tasks.
In view of so many alternatives, do agencies and operators have their days numbered? Those that position themselves as simple ticket issuers, yes.
Behavior change (but not so much)
The shape how we communicate and how we interact with other people has changed dramatically in recent years. And we don't even need to mention that the internet was the main driver of this revolution.
But people are still people. Today we have access to information astronomically easily and quickly. But as independent as we seem to be, we still need close contact. We need someone offering us a bespoke service. When we bring this into the context of the tourism, we need something or someone to reassure us that we have chosen the best airline, that the hotel is good, or that we will not get into trouble when arriving at our destination. And this is even more latent in Generation X and Baby Boomers.
"The world is high tech, but people are still high touch". This sentence, said by Prof. Glauco Cavalcanti in one of his excellent MBA classes at FGV, echoed in my memory and daily proves to be totally adequate. We have a lot of technology around our lives, for practically all activities, but we are still beings that need closeness to our fellow beings.
So, as we live in this technological world where human relationships are still important, what makes us think that a totally impersonal service can overcome a look at the need of each customer, punctually? In my opinion, this is where the agencies and operators that still do not have such an advanced technological apparatus will be able to stand out.
Space for personalized services
A great advantage that travel agencies have over players focused on the internet is the personal contact. This allows for eye-to-eye, coffee visit, handshake and a greater sense of security on trips. So, if these companies implement some small optimizations in their capture and service processes sales results may be significantly better.
According to Gary Vaynerchuk, in the bestseller Gratitude: How to generate an incredible feeling of satisfaction in all your customersthe times of word-of-mouth are back.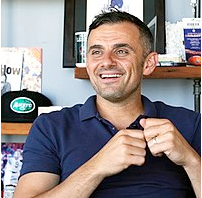 Gary Vaynerchuk
Our grandparents were used to buying products from the neighborhood. This buyer-seller dynamic was very much rooted in the relationship. Greengrocers, butchers, tailors and bakers spent a lot of time in contact with their customers and, almost naturally, the sale happened.
Would you rather buy from a friend, someone you already have a relationship with, or a tool?
What makes us think that time has been lost? The truth is that if we manage to get closer to our client and have the opportunity to provide a quality service tailored, taking into account point-to-point fears and objections, we can easily generate incredible results.
For me, the key point is to generate this close relationship, remotely and at scale. We won't always be able to have coffee together, but we will be able to bring the contact closer through social networks and videoconferences.
Close despite the distance
So how do you bring people into close contact, wherever they are?
For this, we will talk a little bit about the purchasing process. It is clear that at least 60% of the purchase process for products or services takes place on the internet. That is, the client spends 60% of their time researching and understanding the solution to their problem and researching possible contracting options. The other 40% take place either in person or online, depending on the type of purchase.
So we can come to the conclusion that the remaining 40% will inevitably occur as a result of the first 60%. Therefore, being present in that initial 60% will be crucial for your business. Does it make sense to you?
In the first step you will need to think about traffic generation for your website. This can be done with paid media and social networks, but ideally with organic traffic through Content Marketing.
After attract the visitor to your website, seek to know who he is. For that, you need to capture his contact. It's like, in a conversation, asking for the name and email of the person you just met. This allows you to continue the conversation at another time, calling the person by name and having a way to find them.
How to get the contact of this visitor?
It's quite simple. You can use a subscription box on your blog, landing pages with delivery of educational materials and contact forms on your website.
After getting this contact, you need to maintain a constant relationship. This relationship can be done in an automated way, through lead nurturing and social networks.
The big move here is, the moment you discover that this lead is ready for a commercial approach, you make yourself available personally. Personally, in this case, it is a punctual contact, where you send an email, WhatsApp or make a call. Use the abuse of mechanisms to make your customer feel close. Video calls can make an even better impression.
In the case of a travel agency, what you need is the opportunity to speak with a qualified lead to chat. So is it clear how to qualify? You can talk to your prospect several times, explaining, teaching, until he awakens the interest in purchase. But as a small business, you won't be physically able to give that level of attention to all the people who could buy your services.
You need automated ways to lead your lead to the point where he is ready for a personalized service. And understanding your Marketing and Sales Funnel will allow you to work step by step until you reach that goal.
What is a Marketing and Sales Funnel?
One Marketing and Sales Funnel it is nothing more than a set of steps and triggers that allow you to know and qualify, at every step, your potential customer. It will support your customer's Buying Journey.
One Marketing and Sales Funnel can be represented in different ways. When we talk about Inbound Marketing, the funnel is usually demonstrated in 4 main stages:
Where can I start?
I always say that you don't need a huge technological apparatus to take your first steps. You don't need, and you won't be able to, go from zero to the state of art in customer service and online sales from one day to the next.
My suggestion is that, first of all, you really understand your Marketplace and yours positioning. This involves absorbing the principles of this new way to buy and sell. Before you go out investing thousands of reais in fetched solutions, study.