Fans holding the $MENGO Fan Token will have three options to vote on the Socios.com platform; winning piece will be revealed on Sunday (25)
Flamengo, in partnership with Socios.com and Mercado Livre, will launch a new licensed Mantle, with the colors of the country, which will be chosen in a vote on the Socios.com platform, by fans who have the $MENGO Fan Token, from 17:00 on the 20/09 to 23:59 on the 24/09.
The winning model will be revealed next Sunday (25th) and will be on sale in the second half of October, exclusively at Flamengo's official store at Mercado Livre. The super exclusive edition will have a limited number of pieces available for purchase.
The action is another way of honoring the fan who acquired the Fan Token of the club and will have the right to participate in the production of an official piece of the club. Afterwards, everyone will be able to take advantage of Mercado Livre's sales and delivery service to guarantee theirs. The strategy seeks to go beyond brand exposure and create great ones for the red-blacks.
There will be three models available in the vote for those who have the $MENGO Fan Token, featuring the Mais Querido shield and the yellow, blue and green colors of the Brazilian flag: Shirt 01, nicknamed "Brasil"; Shirt 02, called "Flag" and Shirt 03, the "Flasil", uniting the name of the two Nations. T-shirt designs can also be viewed on the Socios.com app.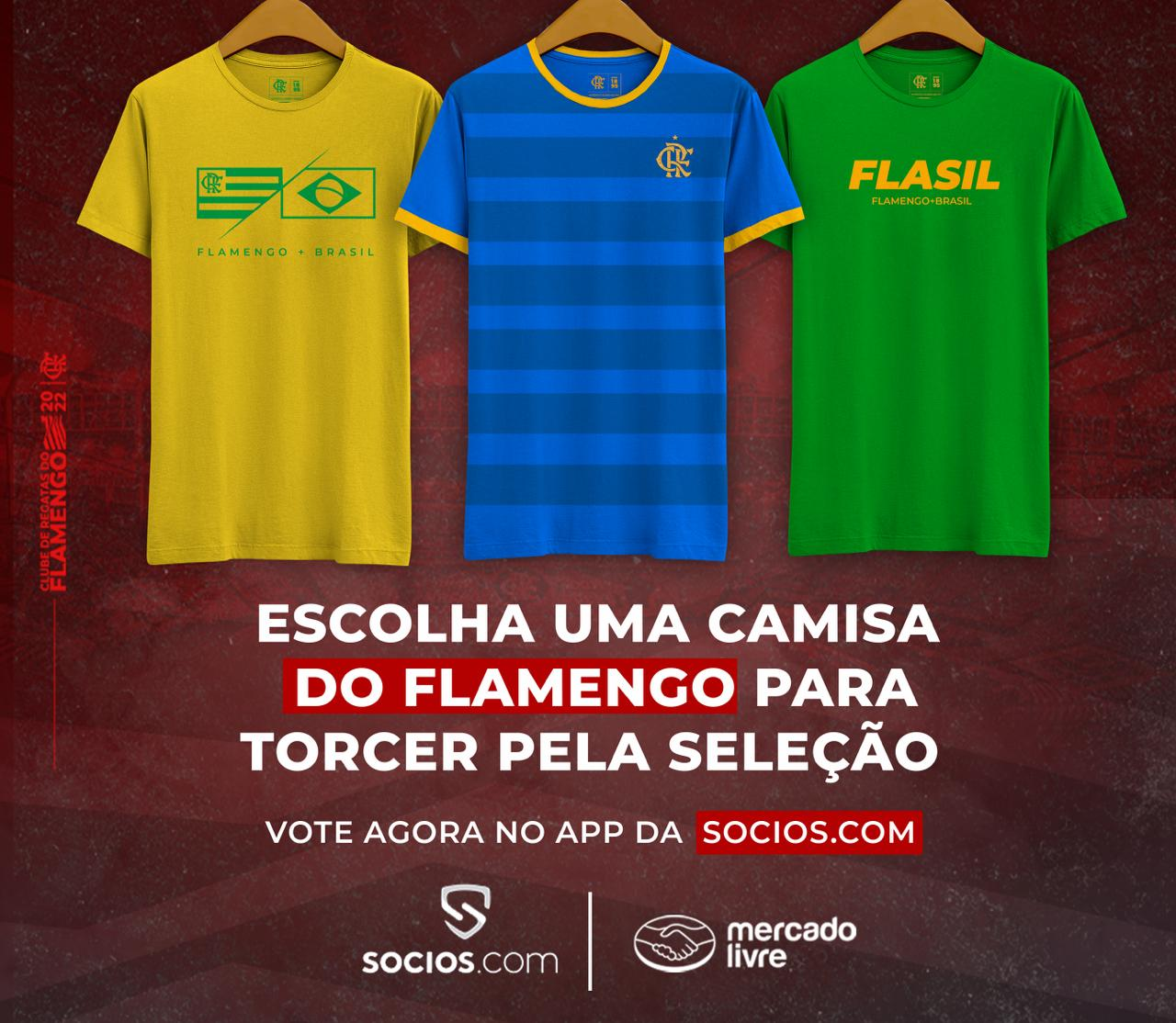 Red-black fans will be able to find the shirts at Flamengo's official store at Mercado Livre, which will be responsible for the exclusive sale of the product, offering fast delivery throughout Brazil. For fans who want to participate in choosing the shirt model, the Socios.com app is available on the Android and iOS app stores. It is necessary to download the app, register and guarantee the purchase of at least one Fan Token $MENGO – remembering that voting is open until next Saturday 24/09.